The Birthday Massacre - Imaginary Monsters EP Review
Toronto Synthrock band, The Birthday Massacre, recently made their upcoming
Imaginary Monsters
EP available for streaming on their myspace page.
Imaginary Monsters
features 3 new tracks and 5 remixed
Pins and Needles
tracks.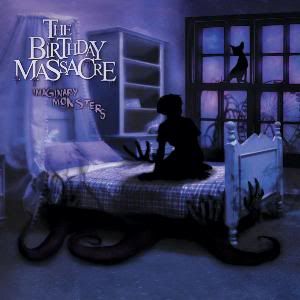 Tracklist
Forever
Burn Away
Left Behind
Pale (Kevvy Mental & Dave Ogilvie 'Rubber Unicorn Mix)
Control (tweaker mix)
Shallow Grave (Combichrist 'Good For Her' Mix)
Pins and Needles (SKOLD mix)
Shallow Grave (Assemblage 23 mix)
The 3 originals included in this EP are tracks that did not make it onto Pins and Needles and it definitely shows in the composition. As compared to the TBM tracks in the past, which were heavier and fast paced, these tracks feature a more softer and soothing approach even when there are heavy instrumental elements (Burn Away).
As for the remixes, I was glad to see names like tweaker and SKOLD remixing the tracks but the best remix would be last track on the album, a remix by Assemblage 23. In comparison to the other remixes on the EP, this track feels natural instead of feeling tacked on and brings a different dimension to an already great track.
Overall, this EP is a good addition to what was released in
Pins and Needles
but with three pretty lukewarm originals and 5 decent remixes, it is really not something worth going crazy over unless you're out to collect all of TBM's releases.
4 out of 7 sins
The EP is also available for streaming on TBM's myspace page. Click here to listen to it.